Description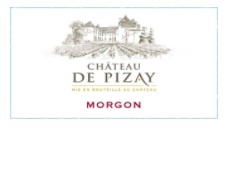 The Chateau de Pizay is one of the oldest and most famous estates of the Beaujolais region. Since the Middle Ages the fine wines of the Château de Pizay have been appreciated by Beaujolais-lovers across the world.
The oldest records date to 1030, when the name Pizay was mentioned for the first time in the charters of the Abbey of Cluny. In 1070, a surrounding wall was erected by the Lords of Pizay. The keep was built in the 14th Century and the classic formal gardens were added in the 18th Century.
While it is still the center of winemaking, the main Chateau is now a luxurious 4 star hotel, with an excellent restaurant. Visitors are able to visit the magnificent old cellars that have hosted many famous banquets. The Chateau and grounds are beautifully maintained including a sculpted hedge garden. A fantastic estate for wine and relaxation.
The vineyard covers 100 acres in the Appellations of Morgon and Regnie. It also produces a delicious Beaujolais Blanc and Beaujolais, all of which are bottled in the distinctive Pizay bottle. The terrain is granite, covered with a light sandy soil, ideal for the Gamay grape.
Winemaking combines tradition with the use of stainless steel, semi carbonic fermentation and modern temperature control methods to ensure preservation of the fruit and freshness in the wines. The Director and former mayor of Morgon, Pascal Dufaitre, is dedicated to quality and winemaking excellence.