Description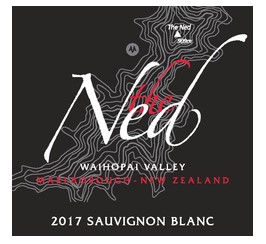 Brent Marris grew up on some of the very first vineyards in Marlborough, planted by his father. As a young winemaker, he was responsible for the development of two major New Zealand wine brands – Oyster Bay and Wither Hills.
Tapping into this deep well of knowledge, Brent selected a number of outstanding local sites as base for a venture to create his own family legacy – Marisco Vineyards. These vineyards now produce world renowned brands such as The Ned and The Kings Series, as well as targeted niche brands such as The Craft Series.
Driven by a love of viticulture and winemaking instilled in his teens, Brent was the first local Marlborough lad to become a qualified winemaker.
In 1994, after helping Delegats establish the Oyster Bay brand, he founded Wither Hills with his father, pioneering Marlborough viticulturist John Marris. Eight years later, the brand had grown dramatically and was sold to to multi-national beverage company Lion Nathan. Brent continued as managing director and chief winemaker until 2007.
Marisco Vineyards was conceived in 2003, when Brent began his search for a special vineyard property to provide a base for his next venture. This time, the aim was to establish a family legacy that last for generations.