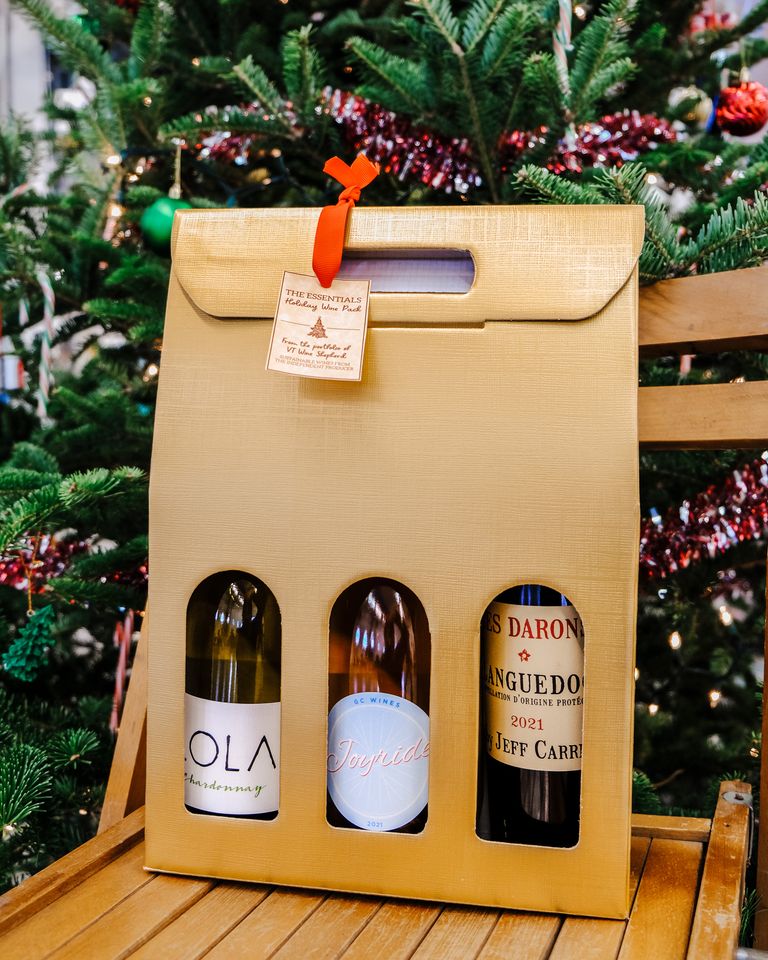 This Friday, December 30, come to taste the lovely wines we included in our holiday gift packs.
Two gift box specials The Essentials box and the Celebration box
The Essentials box is a perfect host gift and includes a sparkling rose from Willamette Valley. Bright crips balanced Chardonnay from California and a robust red blend of Grenache, Carignan, and Syrah, expressing luscious dark and red fruit from France.
The Celebration Holiday Wine Pack
The special occasions box.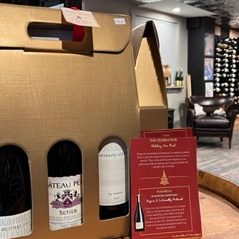 A fun and lively sparkling white wine from Italy, from the house of Pegau, a Rhone blend, yielding power with licorice, tar, and red cherry. A wine Vault favorite from South Africa's Western Cape, a luxuriously layered Cabernet Sauvignon notes of allspice, vanilla, and hazelnut