KOBAL, SAUVIGNON BLANC
$17.99
Description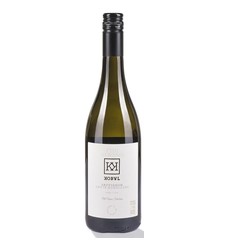 The Kobal brand puts the wines from the selected vineyards of Slovenian Styria (Štajerska) on the world's wine map. The majority of our wines come from the vineyards located on steep slopes of Haloze that consist predominantly of marl and from the vines that average more than 35 years in age. All of site's complex influences result in unique traits of our wine, 24 hours long (or even longer) cold maceration accentuates their fruitiness; they exhibit freshness and reflect the fingerprint of nature – a distinctive Štajerska terroir.
Created by nature, recreated by human
Like the climate, soil and location of the vineyards, Kobal Wines are exceptional and unique. They come from cooler climate area and they express varietal characteristics beautifully. Our wines narrate the most sincere story of nature's creation and human creative intervention. The result of such harmonious relationship is the wine that enthrals all the receptors that serve taste and smell, even the most sensitive and sophisticated palate.
Carefully selected vineyards
Slovenian Styria (Štajerska) wine–growing region and Haloze subdistrict rank among the most exclusive wine-growing sites in Europe. These outstanding sites had been renowned for millennia, as there are evidences about continuous tradition of viticulture and viniculture in this area from the Roman period, throughout the centuries to the time of Austro-Hungarian Monarchy, and to this day.
The soil is rich in marl and vines are more than 35 years old in average, so their roots go deep into the ground, therefore they can absorb a rich minerality of the soil and accumulate it in grapes that finally results in full and sophisticated taste of our wines.
Each varietal is treated individually
The creation of wine always reflects different levels of grape ent levels of cts reation in full taste and ripeness. In this manner, we are able to capture the whole potential of the individual varietal. In grape processing, cold maceration plays a key role in the extraction of aromatic and mineral elements into wine. Our wines are enriched with various methods of maturation, such as maturation in inox tanks or in wooden barrels (usually oak) and they are always aged on fine lees (bâtonnage method).
Wine – the most precious spice of life
We create our wines according to strong belief that wine can become the most precious spice of life if consumed responsibly. Every wine, no matter where on Earth it was grown, has its own moment of a special glow. We believe that some of our wines will become a cherished and irreplaceable spice of a moment in your life, be it a gastronomic experience or romantic atmosphere, hanging out with your friends or simply enjoying some time alone accompanied by a glass of excellent wine. Get to know our Sauvignon Blanc, Yellow Muscat, Pinot Grigio, Šipon (Furmint), Muškatna penina (Muscat sparkling wine), and Haložan (a blend of carefully selected varieties of white wines).
Kobal Wines – near future plans
We are planning to extend the Kobal brand to a range of limited edition bottlings of signature wines, representing more complex, mature wines with even more distinctive terroir. On the wine labels of limited edition will be marked particular and the most outstanding wine-growing location for each varietal and corresponding toponym (Grand Cru). We will complement aroma and taste of these mature wines by fermentation and maturation in barrels made of a variety of different woods and with different degrees of "toast" on the barrel. Furthermore, an exclusive wine liqueur, which is being prepared according to our own patented recipe and is matured in wooden barrels, will soon be launched into the market as the best accompaniment to chocolate delights.
Additional information
| | |
| --- | --- |
| Weight | 42.4 oz |
| Dimensions | 15 × 5 × 5 in |