Wine tasting Friday, February 24, anytime between 4-7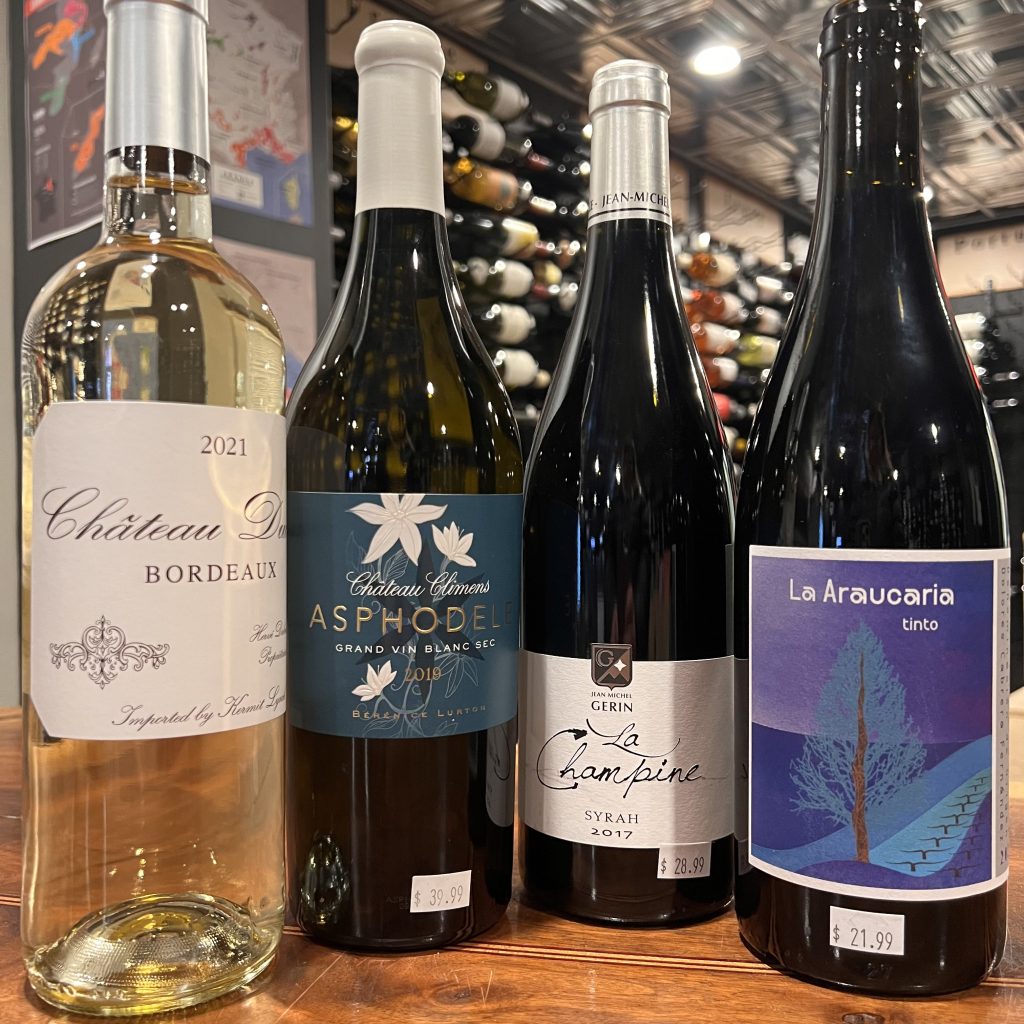 This week we will try a Kermit Lynch import, a bone-dry Bordeaux Blanc. This wine is a blend of Sauvignon Blanc with a little Sémillon.
The off-dry white from Chateau Climes in Bordeaux, Asphodele, is a 100% Semillon.
The Syrah from the Northern Rhone is a delight from Jena-Michel Gerin, fresh and vibrant, great red.
A Spanish red from the Canary Islands is a layered volcanic red not to be missed.
See you at the Vault!