Friday June 9 wine tasting with Gia anytime between 4&7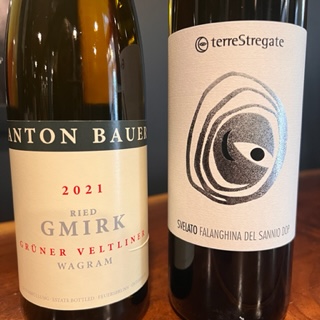 Greetings from The Wine Vault
This week we are joined by Gia of Artisanal Cellars and the Chef/Owner of Little Thief.
We will taste several summer delights, including an aromatic Chardonnay by Netzl. From Italy, out of the region of Campania, the Winery Terre Stregate brings us a dry mineral note in this refreshing white wine from the grape Falanghina.
The Pinot Noir is an Anton Bauer hit-tasting red berries, raspberries, and violets.
From Crotin Winery located in Piemonte, Italy, we will taste a Grignolino. Grignolino is a red-wine grape from the Monferrato hills of Piedmont, producing a light-bodied chillable wine.
To complete the lineup is a Gamay Pinot Noir blend from Tourine France in the region of Loire—a perfect BBQ wine.
See you at the Vault.